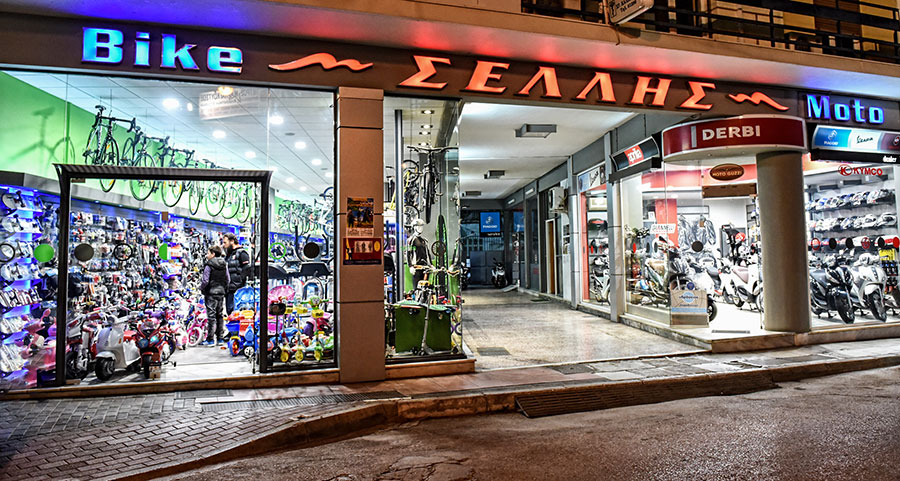 Sellis Bike - Our Story
An 80 years old story
Whether you are a child and you see the bike as a toy or a little bigger and for you is a means of sports or transportation, our store has been around you for 80 years, following the evolution and meeting your requirements!

Since 1937 our store has been established to date, three generations of people with love and passion for the bicycle serve your needs by offering high-quality products and services.

In 1985, our company successfully expanded its horizonsin the demanding area of ​​fitness and moto,providing with reliability and consistency products of high standards.

Responding to the modern biker in collaboration with the largest companies in the field, we guarantee the complete coverage of your needs by providing a huge range of quality products and reliable services.