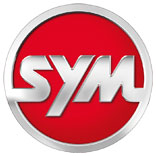 SYM JET14 50 MAT BROWN
€2345
.00
Available
Jet 14 is the most successful model of the Jet series.
Until now, it is still the hot-selling model especially in the European markets. more
Brand : SYM
Category : Scooters

Color : Brown

Add to Cart
Jet 14 is the most successful model of the Jet series. Until now, it is still the hot-selling model especially in the European markets. Its 14-inch wheels just perfectly fit the urban riding request and the saddle height of 770mm makes it easy to ride in town.

Breaking the rule of the urban touring habit, Jet 14 is going to cause the sensation again with the Euro 5 upgrade. The 4 valves liquid-cooled engine( 125c.c) provides the better airflow and increases the efficiency. Moreover, QC2.0 makes sure the rider's electronic gadgets always stay alive. With these certain upgrades, Jet 14 is everything you need for the urban ride.
ΚΙΝΗΤΗΡΑΣ Τετράχρονος
ΨΥΞΗ Αερόψυκτο
ΤΡΟΦΟΔΟΣΙΑ EFI CONTINENTAL
ΚΥΛΙΝΔΡΟΙ / ΒΑΛΒΙΔΕΣ 1 / 2
ΕΚΚΙΝΗΣΗ Μίζα
ΚΑΤΑΝΑΛΩΣΗ 2,5 L /100km (WMTC3)
ΡΕΖΕΡΒΟΥΑΡ 7.5 L
ΦΡΕΝΑ ΕΜΠΡΟΣ Δίσκος 260mm
ΦΡΕΝΑ ΠΙΣΩ Ταμπούρο 130mm
ΕΜΠΡ. ΑΝΑΡΤΗΣΗ
ΔΙΑΔΡΟΜΗ Τηλεσκοπικό πιρούνι 100mm
ΟΠ. ΑΝΑΡΤΗΣΗ ΔΙΑΔΡΟΜΗ Μονό ρυθμιζόμενο 75mm
ΕΜΠΡΟΣΘΙΟ ΕΛΑΣΤ. 100/90-14
ΟΠΙΣΘΙΟ ΕΛΑΣΤ. 110/80-14
ΔΙΑΣΤΑΣΕΙΣ (ΜxΠxΥ) 1990 x 730 x 1115
ΒΑΡΟΣ (ΠΛΗΡΕΣ ΥΓΡΩΝ) 119kg
If you have any questions regarding this product, fill-in the following form and we'll reply asap.
We currently do not offer abroad shipments.

In the case of small parcels, shipping is possible by Courier (Geniki Taxydromiki) and there is the possibility of cash on delivery payment.

In the case of larger parcels, shipment of goods is carried out by transport companies. In some regions, carriers do not deliver at home so you will need to receive your order from your branch office in your area, upon notice.

Bicycles and exercise equipment cannot be shipped by cash on delivery payment. Shipping charges are paid by the recipient. You can ask us for an estimate of the shipping cost to your area.

If you prefer a different shipping company, please let us know.

Bicycles are delivered assembled and packaged with suitable materials and cartons, ready to use, so that the factory warranty is valid.

Our company has no responsibility for any delays on the part of the carrier.
You might also like...
More Products
. . .