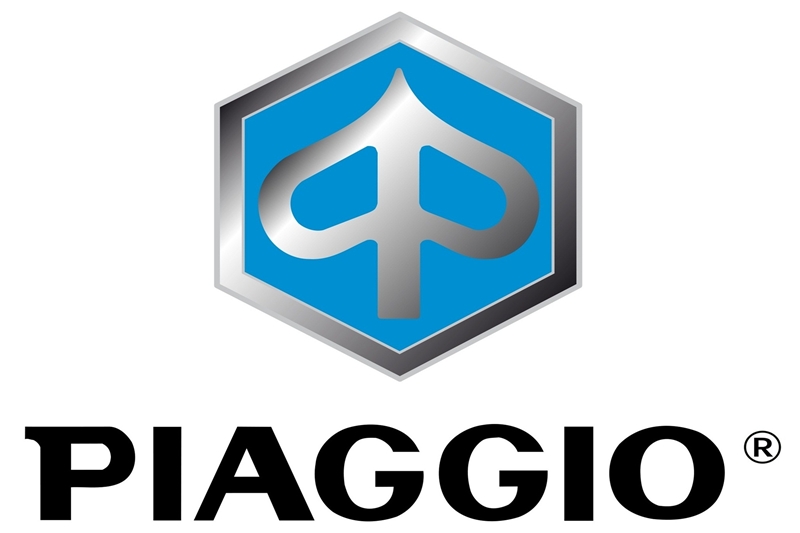 Medley 125 Euro 5 4S4V BLU ORIONE
€3590.00

€3340

.00

Available

The S version is available with a new 125 cc 4-stroke, 4-valve, liquid-cooled, electronically-injected, Euro 4 engine capable of delivering 12.
2 HP at 8,250 rpm
And a maximum torque of 11. more

Brand : Piaggio
Category : Scooters

Color : Blue


Add to Cart
The S version is available with a new 125 cc 4-stroke, 4-valve, liquid-cooled, electronically-injected, Euro 4 engine capable of delivering 12.2 HP at 8,250 rpm
And a maximum torque of 11.5 Nm at 6,500 rpm.
Every detail and technical solution contributes to maximizing performance by reducing consumption (47.5 km / liter in the WMTC approval cycle), emissions and noise.
ΚΙΝΗΤΗΡΑΣ Μονοκύλινδρος, 4-χρονος Piaggio i-get με σύστημα 'Start & Stop'
ΚΥΒΙΣΜΟΣ 125 cc
ΔΙΑΜΕΤΡΟΣ/ΔΙΑΔΡΟΜΗ 52 mm / 58,7 mm
ΜΕΓΙΣΤΗ ΙΣΧΥΣ 11 kW @ 8.750 rpm
ΜΕΓΙΣΤΗ ΡΟΠΗ 12 Nm @ 6.500 rpm
ΣΥΣΤΗΜΑ ΧΡΟΝΙΣΜΟΥ Μονός εκκεντροφόρος επικεφαλής (SOHC) με 4 βαλβίδες
ΣΥΣΤΗΜΑ ΨΥΞΗΣ Με υγρό
ΤΡΟΦΟΔΟΣΙΑ Ηλεκτρονικός ψεκασμός
ΣΥΣΤΗΜΑ ΛΙΠΑΝΣΗΣ Υγρό κάρτερ
ΕΚΚΙΝΗΣΗ Ηλεκτρική
ΜΕΤΑΔΟΣΗ Αυτόματη συνεχώς μεταβαλλόμενη CVT με διαχειριστή
ροπής
ΤΥΠΟΣ ΣΥΜΠΛΕΚΤΗ Αυτόματος φυγοκεντρικός ξηρός συμπλέκτης
ΠΛΑΙΣΙΟ Ατσάλινο σωληνωτό υψηλής αντοχής με πρεσσαριστές
ενισχύσεις
ΑΝΑΡΤΗΣΗ ΕΜΠΡΟΣ Υδραυλικό τηλεσκοπικό πιρούνι, διαδρομή 88 mm
ΑΝΑΡΤΗΣΗ ΠΙΣΩ Αιωρούμενος βραχίονας με υδραυλικό αμορτισέρ διπλής
ενέργειας, ρυθμιζόμενης προφόρτισης 5 θέσεων, διαδρομή
76mm
ΣΥΣΤΗΜΑ ΠΕΔΗΣΗΣ Σύστημα 2 καναλιών ABS Bosch 10.0
ΦΡΕΝΟ ΕΜΠΡΟΣ Δίσκος Ø 260mm με διπίστονη πλευστή δαγκάνα Ø 25,4 mm
ΦΡΕΝΟ ΠΙΣΩ Δίσκος Ø 240mm με διπίστονη πλευστή δαγκάνα Ø 22 mm
ΕΛΑΣΤΙΚΟ ΕΜΠΡΟΣ Χωρίς αεροθάλαμο 100/80-16"
ΕΛΑΣΤΙΚΟ ΠΙΣΩ Χωρίς αεροθάλαμο 120/70-14"
ΥΨΟΣ ΣΕΛΑΣ 799 mm
ΜΕΤΑΞΟΝΙΟ 1,395 mm
ΒΑΡΟΣ ΣΤΕΓΝΟ 136 Kg
ΧΩΡΗΤΙΚΟΤΗΤΑ ΡΕΖΕΡΒΟΥΑΡ 7 lt (περιλαμβάνεται 1,5 lt ρεζέρβα)
ΚΑΤΑΝΑΛΩΣΗ (ΚΥΚΛΟΣ WMTC) 42 km/l
ΕΚΠΟΜΠΕΣ ΡΥΠΩΝ CO2 59 g/km
ΕΓΚΡΙΣΗ ΤΥΠΟΥ Euro 5
If you have any questions regarding this product, fill-in the following form and we'll reply asap.
We currently do not offer abroad shipments.

In the case of small parcels, shipping is possible by Courier (Geniki Taxydromiki) and there is the possibility of cash on delivery payment.

In the case of larger parcels, shipment of goods is carried out by transport companies. In some regions, carriers do not deliver at home so you will need to receive your order from your branch office in your area, upon notice.

Bicycles and exercise equipment cannot be shipped by cash on delivery payment. Shipping charges are paid by the recipient. You can ask us for an estimate of the shipping cost to your area.

If you prefer a different shipping company, please let us know.

Bicycles are delivered assembled and packaged with suitable materials and cartons, ready to use, so that the factory warranty is valid.

Our company has no responsibility for any delays on the part of the carrier.
You might also like...
More Products
. . .