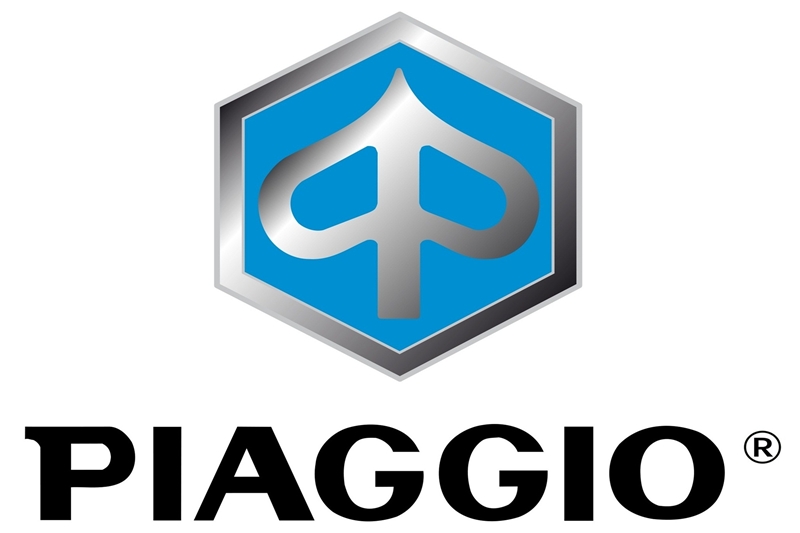 Liberty 125 S Euro 5 4S3V Nero Matt
€2890.00

€2590

.00

Available

The new Liberty 125 ABS debuts with the new 3-valve i-get 125 air-cooled electronic spray.
A 10% more powerful engine than the previous generation engine capable of reducing consumption by 16% (up to 64 km / l at a steady speed of 40 km / h). more

Brand : Piaggio
Category : Scooters

Color : Black


Add to Cart
The new Liberty 125 ABS debuts with the new 3-valve i-get 125 air-cooled electronic spray. A 10% more powerful engine than the previous generation engine capable of reducing consumption by 16% (up to 64 km / l at a steady speed of 40 km / h).
Every engine component is designed and developed to maximize driving pleasure. Silent, flexible, fast, is the most enjoyable way to beat the city's traffic with a unique style.
But the new Liberty 125 is at the same time a safety standard, the only one in its class to offer the standard ABS with the single-channel ABS system. This latest generation system is able to avoid locking the front wheel, especially in low-grip conditions, an important element that guarantees the highest driving safety standards in the city.
Like all the Liberty, the 125th is unique in style - with front LED light and unique chromium finishes, - in technology - with new digital instruments equipped with an LCD display and travel computer - and functional with a flat floor and comfortable Storage compartment under the saddle (capable of storing a jet helmet with jelly), electrically operated by a switch on the steering wheel.
ΚΙΝΗΤΗΡΑΣ i-get, Μονοκύλινδρος, 4χρονος
ΚΥΒΙΣΜΟΣ 124 cc
ΔΙΑΜΕΤΡΟΣ/ΔΙΑΔΡΟΜΗ 52 mm x 58,6 mm
ΙΣΧΥΣ 8,1 kW / 8250 σαλ
ΡΟΠΗ 10,75 Nm στις 6.500 σαλ
ΣΥΣΤΗΜΑ ΧΡΟΝΙΣΜΟΥ 1 ΕΕΚ – 3 βαλβίδες (2 εισαγωγή, 1εξαγωγή)
ΤΡΟΦΟΔΟΣΙΑ Ηλεκτρονικός ψεκασμός
ΣΥΣΤΗΜΑ ΨΥΞΗΣ Με αέρα
ΣΥΣΤΗΜΑ ΛΙΠΑΝΣΗΣ Υγρό κάρτερ
ΕΚΚΙΝΗΣΗ Ηλεκτρική
ΚΑΤΑΝΑΛΩΣΗ (ΚΥΚΛΟΣ WMTC) 40 km/l
ΕΚΠΟΜΠΕΣ ΡΥΠΩΝ CO² 60 g/km
ΕΓΚΡΙΣΗ ΤΥΠΟΥ Euro 5
ΑΝΑΡΤΗΣΗ ΕΜΠΡΟΣ Υδραυλικό τηλεσκοπικό πιρούνι
ΑΝΑΡΤΗΣΗ ΠΙΣΩ Μονό υδραυλικό αμορτισέρ
ΣΥΣΤΗΜΑ ΠΕΔΗΣΗΣ Φρένο εμπρός : 240-mm δισκόφρενο με ABS
Φρένο πίσω : 140-mm ταμπούρο
ΕΛΑΣΤΙΚΟ ΕΜΠΡΟΣ Χωρίς αεροθάλαμο 90/80 - 16''
ΕΛΑΣΤΙΚΟ ΠΙΣΩ Χωρίς αεροθάλαμο 100/80-14''
ΜΗΚΟΣ/ ΠΛΑΤΟΣ 1945 mm / 690 mm
ΜΕΤΑΞΟΝΙΟ 1340 mm
ΥΨΟΣ ΣΕΛΛΑΣ < 790 mm
ΧΩΡΗΤΙΚΟΤΗΤΑ ΚΑΥΣΙΜΟΥ 6 lt (περιλαμβάνει 1.5 lt ρεζέρβα)
If you have any questions regarding this product, fill-in the following form and we'll reply asap.
We currently do not offer abroad shipments.

In the case of small parcels, shipping is possible by Courier (Geniki Taxydromiki) and there is the possibility of cash on delivery payment.

In the case of larger parcels, shipment of goods is carried out by transport companies. In some regions, carriers do not deliver at home so you will need to receive your order from your branch office in your area, upon notice.

Bicycles and exercise equipment cannot be shipped by cash on delivery payment. Shipping charges are paid by the recipient. You can ask us for an estimate of the shipping cost to your area.

If you prefer a different shipping company, please let us know.

Bicycles are delivered assembled and packaged with suitable materials and cartons, ready to use, so that the factory warranty is valid.

Our company has no responsibility for any delays on the part of the carrier.
You might also like...
More Products
. . .